The modern IAM platform for Enterprises – with IDABUS Identity Solution, you get an Identity and Access Management solution built on Oxford Computer Group's decades of experience in the field.
The identity and access management solution for your on-premises, cloud or hybrid environment
The IDABUS Identity Solution manages the entire lifecycle of all digital identities in your company and synchronizes the data with all target systems – whether on premises or in the cloud. Complex processes and workflows such as onboarding and offboarding can be efficiently automated. Company-specific authorization concepts, whether role-based (RBAC) or rule-based, can be mapped flexibly and rolled out quickly. The comprehensive audit and reporting features support you in implementing all compliance and auditing requirements. 
Minimization of security risks and increase data quality
by consistently managing all digital identities and authorizations across the entire hybrid enterprise environment and clearly presenting security risks
Efficiency maximization and cost optimization
through self-service portal functionalities and automation of complex business processes
Implementation of growing security compliance and auditing requirements
through transparency and traceability
Investment protection for existing Microsoft Identity Manager (MIM) customers
through automated migration
What distinguishes the IDABUS Identity Solution from other identity and access management solutions?
Highly flexible and customizable without code development – You want to manage not only personnel data, groups and corporate structures, but also your fleet, electronic devices and digital assets? Authorizations are to be assigned via roles, but you have a very precise idea of how and whether roles are to be inherited through which structures? You want to map authorization processes, perhaps multi-level or parallel or with temporary replacement? 
No problem with IDABUS Identity Solution: We know of no other IAM solution that covers such a wide range of individual customer requirements without writing a single line of code.
Based on our expertise in IAM, we naturally provide you with out-of-the-box templates for best-practice processes and authorization concepts. However, these can be fine-tuned to your individual company-specific requirements at any time.
Comfort features
IDABUS Identity Solution offers all the features, from single sign-on to Microsoft Teams integration, that are expected from a modern and cloud-based identity and access management solution. However, from our many years of diverse experience with IAM projects, we know which features save a lot of time, money and nerves and users miss in other IAM solutions on the market:
Rewind time and view the state of any entities in the past, even those that have already been deleted. With one click, any state can be restored.
A complex workflow was only partially successful, but then failed or still runs incorrectly? Never mind: stop it, correct it, and let it continue from the point of termination.
A single data change can result in a large number of other data changes or other consequences due to the interaction of processes and workflows. For example, a person is moved from one department to another and automatically gains different characteristics, roles, and authorizations as a result. The simulation feature calculates all resulting changes and displays them graphically, without actually implementing these changes yet.
And if you do want to undo a change, this can be done with the click of a button, including all subsequent changes.
The IDABUS Identity Solution can be installed and configured in less than an hour. Only standard components such as Azure App Services or Cosmos DB in Microsoft Azure are used; in particular, maintenance-intensive VMs are not necessary.
Investment protection for MIM customers
For customers who have been using Microsoft Identity Manager (MIM) 2016 and want to switch to another IAM platform before the extended support period expires, the transition to IDABUS Identity Solution is particularly easy. IDABUS Identity Solution is able to convert identity data as well as existing customizations and system configurations such as workflows and internal authorizations. This minimizes the cost of the conversion project and preserves the often considerable investment in the MIM environment.
Fit for enterprise customers
The IDABUS Identity Solution is designed from the ground up for large data volumes, high loads and the most complex requirements. Anyone who has handled groups with millions of members or performed authorization calculations with hundreds of thousands of people, roles, organizational units, and permissions knows that other products often struggle at such scales. Scalability, high performance, robustness, and data integrity have always been at the forefront of IDABUS Identity Solution development.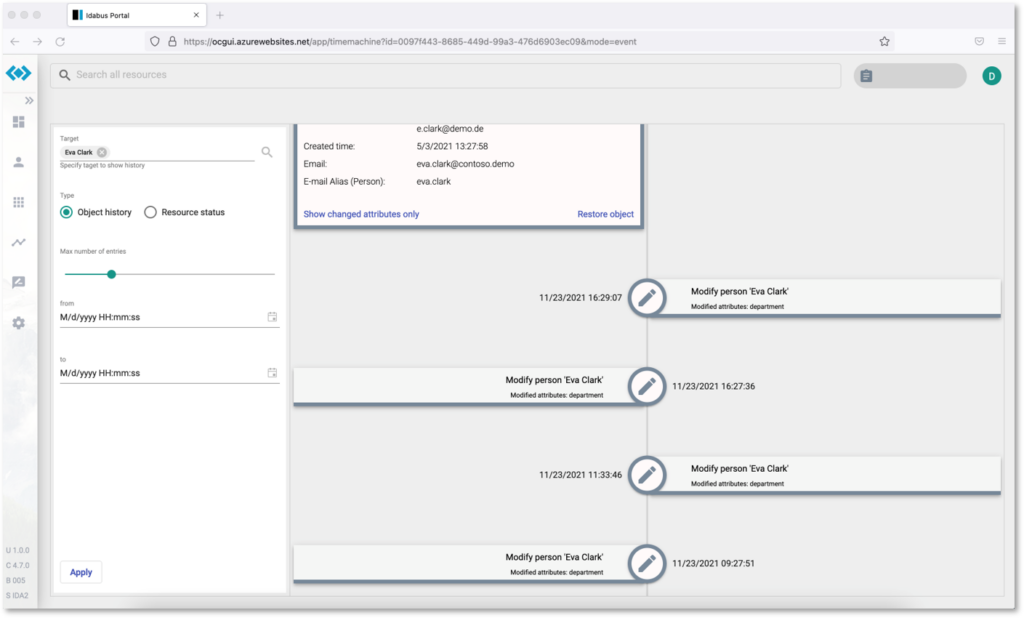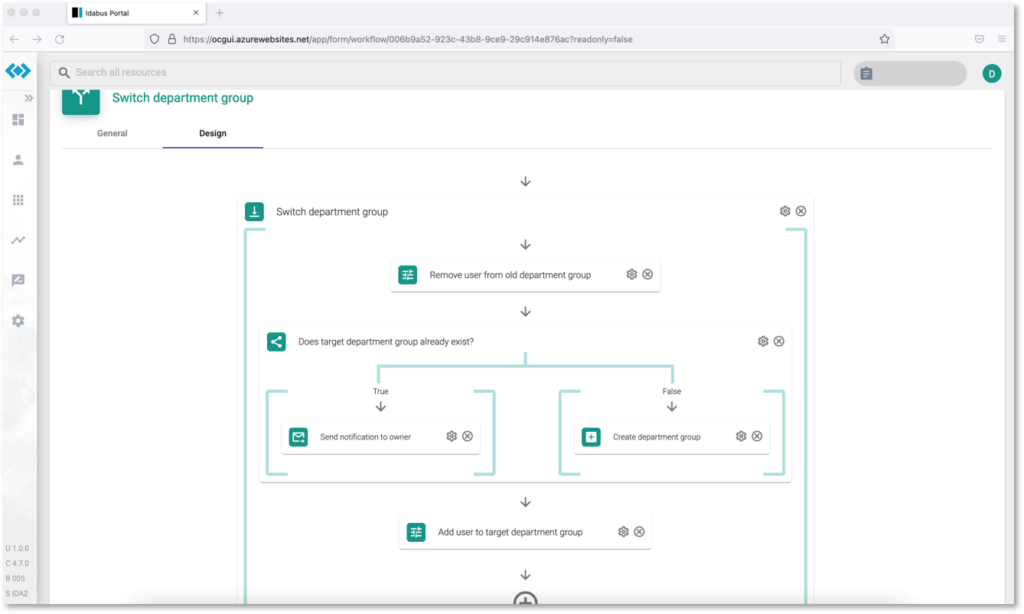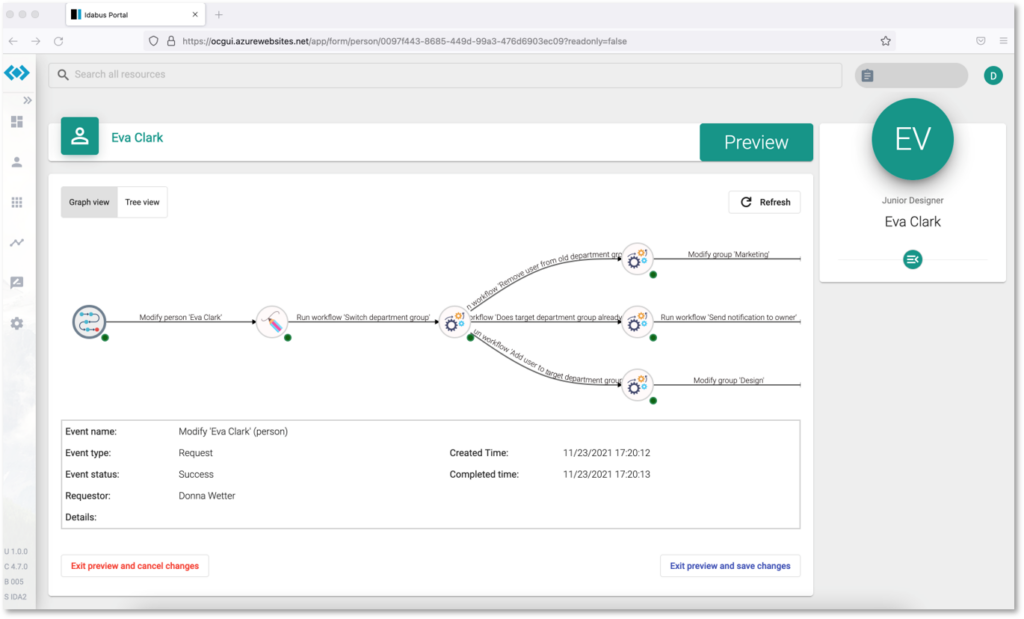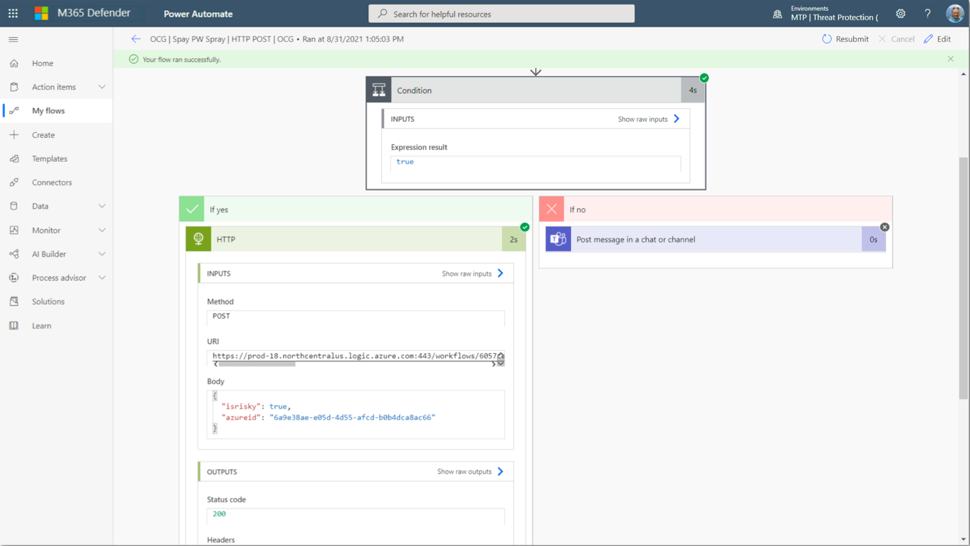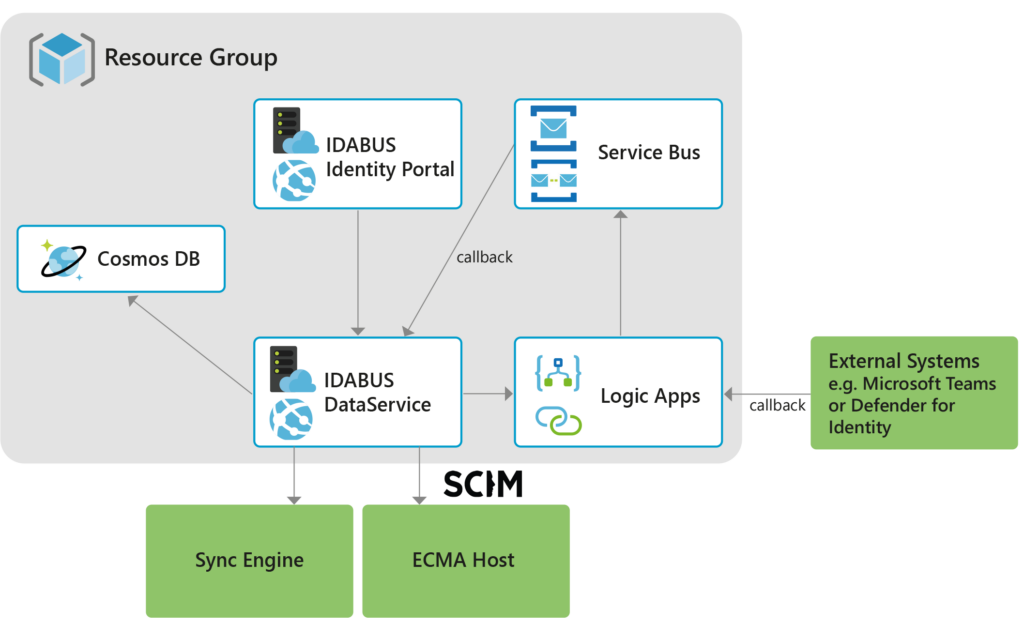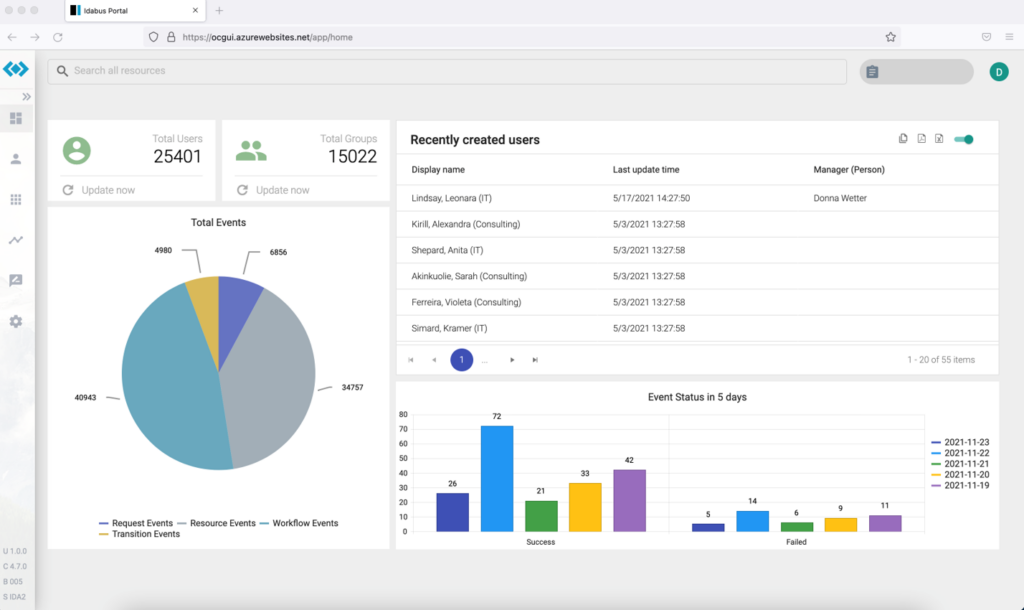 Die Oxford Computer Group
All services from one source
A direct connection to OCG
Do you have any questions or would you like us to advise you? We'll help you find the best solution for your specific needs.